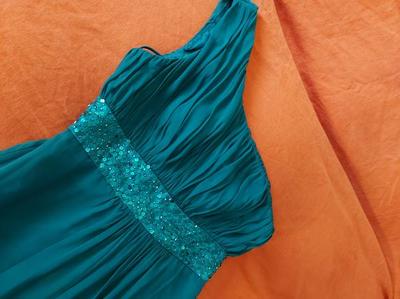 Teal dress - size 12, one shoulder strap, fitted ruched bodice with sequin band. Can be hand washed.
Blue dress with black bodice and black zip detail at back - size 10. Polyester and can be hand or machined wash on delicate.
Both dresses are washed and in good condition. £6.00 per dress or £10 if you take both. Please contact Sue on 236578 or via website.
susan king · Fri 13 Jan, 15:45 · Link