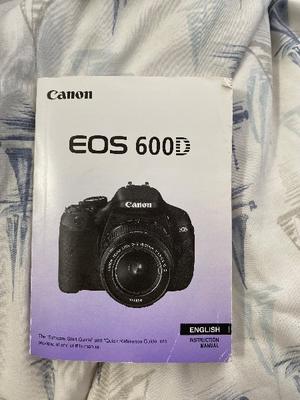 Canon EOS 600 D camera with 18-55mm lens, two original batteries, original charger, lens caps for both the camera body and the lens itself, no scratches or wear on the lens or camera body, along with a reciept from Canon for some of this. As far as I'm aware, all paperwork / instruction manuals are present. (As the photo shows, the camera does work).
Both the lens and the camera body come in their original boxes as if they were new, and well-packaged and secure.
Ideally looking for £300 
Any questions please get back to me.
Mitchell Ward · Fri 8 Jul, 16:18 · Link