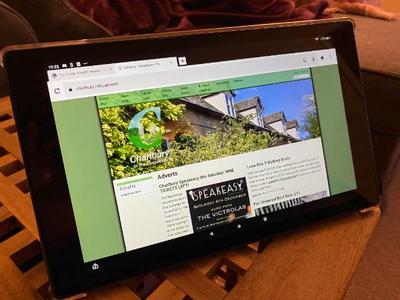 This advert was posted 255 days ago and may no longer be relevant.
Kindle Fire HD tablet. Supports iPlayer, Netflix, Prime Video, Disney Plus, and more (subject to subscriptions). Web browsing, social media and yes, even the Charlbury Forum.
Just over a year old, £129 new. Comes  with a case and charger. The tablet is in great condition and the case has a few marks due to general wear. 
Looking for £40 for everything. Contact me on 07747 592620. 
George Ogier · Mon 29 Nov 2021, 19:35 · Link