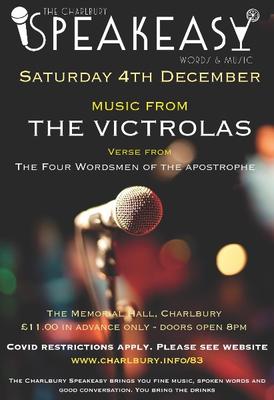 This advert was posted 60 days ago and may no longer be relevant.
The Speakeasy reopens its doors this Saturday 4th December for the first time in nearly two years.  We're holding it in the Memorial Hall rather than its usual home in The Shed and we're limiting places so everyone has plenty of room.  Nearly all the tickets are sold BUT THERE ARE NINE TICKETS LEFT!
If you'd like to book, the Speakeasy page has full details of how to do it. 
Or you can email <CharlburySpeakeasy@gmail.com>.
Simon Fenn · Mon 29 Nov 2021, 17:38 · Link