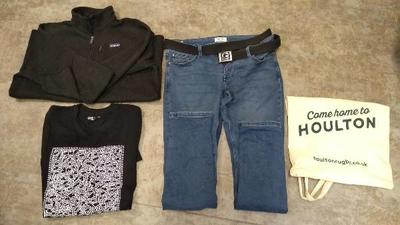 Left this week in the viewing area of the Community Centre,
1. Man's black T-shirt with central white pattern - Large
2. Charcoal man's sweater with Patagonia logo - Large
3.Pair of man's blue jeans with black belt and 'Globe' logo on buckle
4.White cotton 'Houlton Rugby' bag.
All these items were found together so may belong to the same person.
Please call at the CC reception to reclaim.
MARION GREENFIELD · Wed 6 Oct, 18:41 · Link