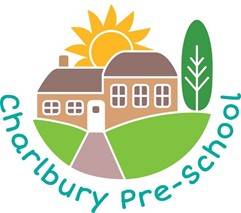 As many of our local community will know, Charlbury Pre-School is a registered charity run by a committee of volunteers (who are also charity trustees). Without the committee, Pre-School would be unable to exist or function. Our committee is usually made up of parent volunteers but a percentage of the board can be comprised of people from the community and this year, we are seeking your support. 
The committee is responsible for issues including fundraising (events & grants), building maintenance, website, policies, and other key issues that support the teaching programme. Thankfully, we are very well supported in many of these activities by our wonderful administrator Ann Hoyle and manager, Chris Weston.
At the end of each academic year, we hold our AGM where current members are either re-elected or choose to step down and new committee members are co-opted on to the committee. Prior to joining the team, we assist all prospective members to complete a DBS check and online Ofsted EY2 form.
There are many benefits to joining our committee, including making key decisions which affect our children and the local community.
At this year's AGM on Wednesday 7th July at 7.30pm, the Chairperson and Secretary will be stepping down. If you are interested in being on the committee, including finding out more about the above roles, please get in touch with us on: committee.charlburypreschool@gmail.com. 
Please also find attached here a website link to a document which broadly explains the expectations for each role. Existing committee members, including the Chair and Secretary, are also more than happy to speak with you.
We look forward to hearing from you!
The Charlbury Pre-School Committee
Charlbury Pre-School,
Park Street,
Charlbury,
Chipping Norton,
Oxfordshire,
OX7 3PS
Tel. 01608 811200
Web www.charlburypreschool.org.uk
Laura Barwood · Wed 21 Apr, 11:44 · Link