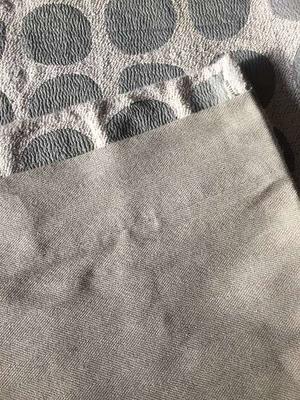 £50 
Handmade thick door curtain, with grey pebbles on white background textured fabric. Lined with cream cotton lined fabric.
Width 123cm x Length 218cm curtain
Includes 10 x Walcot House Pleating Clips attached with 10 x Opal Moonstone Rivets. To use with stainless steel 30mm pole, but can be used with a smaller diameter pole.
Curtain fittings all in excellent condition. As previously used as a door curtain requires light wash or dry clean. Would serve well to keep out drafts or blackout light.
Please contact on 07816 462995 or faymondo_21@hotmail.com
Faye Burroughs · Tue 6 Apr, 21:16 · Link