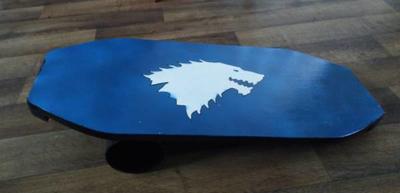 Handmade balance boards made from premium quality wood in Charlbury. 
Ideal for core training and general strength, as well as skill ability improvement with skating/surfing etc. 
The board features 2 roller stops for safety, coated with varnish for indoor or outdoor use, classic balance board shape, non slip material. Premium 20mm wood for extra stiffness and durability. 
£35 per board with custom durable balance roller coated with non-slip material. £50 with painted motif. 
Painted or plain boards available. 
For more info contact Agnes on 07881878287 or through the site.
Johan Pretorius · Sat 3 Apr, 13:31 · Link