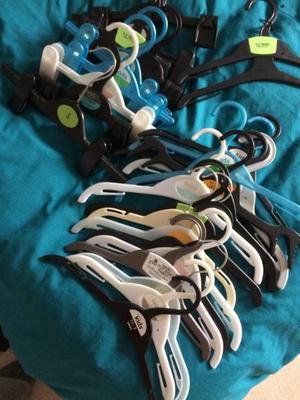 These are now too small for most of our kids' clothes so they're free if you'd find them useful. 
There are about 20 of the 'normal' ones which are good for clothes for children up to about 4 years. 
Also half a dozen with clips suitable for hanging trousers, skirts etc. which would probably do for up to 5-7 years. 
Please contact me via the website if you'd like them. 
Steven
Steven Fairhurst Jones · Sun 28 Mar, 17:17 · Link