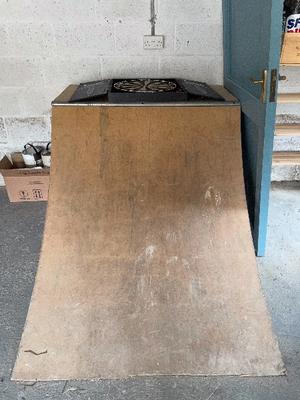 Finally and reluctantly has to go. Much loved and home-made from solid wood (not by me but someone skilled). 3ft high (approx 90cm) and 4ft wide (approx 120cm) with metal coping bar. 
This ramp is quite large and extremely heavy so would probably need a van or similar to transport. Not suitable for outside storage unless protected from the elements. (It's been in the garage for the winter so looks a little dirty in the picture but will clean up...)
£45 donation to Charlbury Refugee Action Group. Please contact Matthew through this website if interested.
Matthew Greenfield · Sun 28 Mar, 15:55 · Link