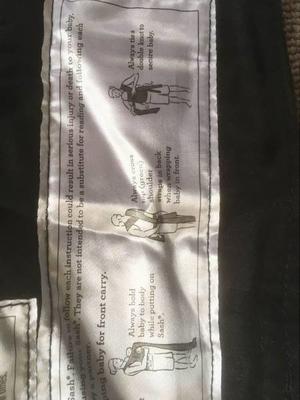 Selling as part of Charlbury Preschool's fundraising mumble jumble sale. Please donate to https://justgiving.com/campaign/cpsmumblejumblesale
Infantino Mei Tai baby carrier (black): This has no buckles and is quick and comfortable to put on once you got the hang of it. It is great for breastfeeding too, and folds into a small size. Instructions are sewn on the carrier!
Here's a review of this: https://www.thebump.com/a/infantino-sash-wrap-and-tie-mei-tai-carrier-review
BB Sling padded ring sling (blue):Great for newborns and great for breastfeeding. You can use the excess fabric to cover up for discreet breastfeeding!
They are used, but in great condition. Also easy to wash.
Collect from Charlbury. Email victoria.st@gmail.com
Victoria Chan · Sat 27 Mar, 17:53 · Link