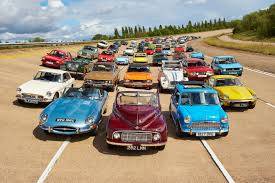 This advert was posted 292 days ago and may no longer be relevant.
I am on the hunt for classic cars for restoration projects. Know of any old cars in storage? More dust than paint? I will buy it for CASH.
Let me know if there is anything you have, I will be more than happy to take a look!
Thanks in advance!
Alex Hollingshead · Fri 16 Oct 2020, 13:35 · Link