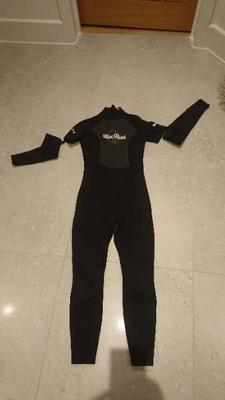 This advert was posted 94 days ago and may no longer be relevant.
Blue Rush, neoprene, short sleeved Wetsuit with detachable full length sleeves. 
Size: Girl's small. Measures 132cm neck to ankle and 80cm chest (32") on the hanger. Teen sized. 
Free to a good home and a donation to the Charlbury Bring & Take scheme. 
John Davis · Tue 5 May, 11:58 · Link