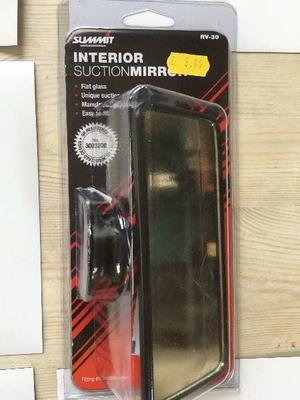 Due to recent test success we have a double pack of magnetic L plates (plus a spare) and an interior suction mirror for the nervous parental instructor. (The test centre also insist on one if you take the test in your own car).
Will sell together or separately. The L plates are £5.49 on Amazon, for sale £4.
https://www.google.co.uk/aclk?sa=L&ai=DChcSEwjLvIuUxqHnAhWHtO0KHViwDLsYABABGgJkZw&sig=AOD64_0nFNvzRdb0L0-q4_4L4KBvSsmpSg&ctype=5&q=&ved=2ahUKEwiK0YKUxqHnAhXLgVwKHWvNBIAQwg96BAgMEAo&adurl=
The mirror cost £5.99, for sale £3.
Please text Susan Way on 07982 778 464.