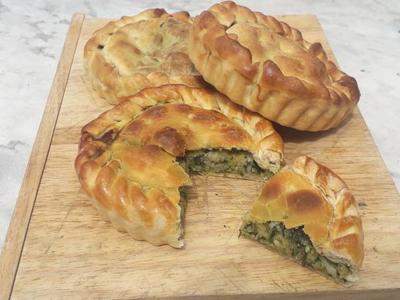 This advert was posted 205 days ago and may no longer be relevant.
If anyone would like one of our delicious pies for your supper or freezer then please get in touch, today we have potato and leek or vegan or vegetable which is a combination of butternut squash, courgette and chard.
All pies are in a fine filo type pastry.
If you would like to buy then please call 07816536749 they are £3.50 each.
Or if you would prefer fresh homemade tagliatelle pasta then a 2 portion amount is £3.00. Delicious with a simple butter sauce and parmesan cheese.
We were at the farmers market just before Christmas for those who came along that day.
Just give me a call. Pies can be frozen.