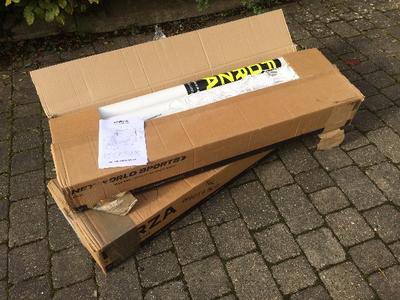 This advert was posted 144 days ago and may no longer be relevant.
This matched pair of goals were bought for a wedding and were unpacked but never used.  They were packed back in their boxes and are in mint condition.
They're perfect for weekend club play as they assemble and disassemble easily.  They're also ideal for a large garden and can be left outside all year long without ill effects. 
Two of the photos are taken from the manufacturers' website so you can see what they're like assembled. The other two show the actual ones for sale, in their boxes.  This link will take you to the manufacturers' YouTube video of the goals in use. 
https://youtu.be/56hgbBJBRhg
The list price for one goal is around £50 but they can be had on sale for just under £40.  These are priced at £50 for the two.
Come and have a look (central Charlbury) or contact me for details.
07828 076358
Simon Fenn · Wed 2 Oct 2019, 12:11 · Link