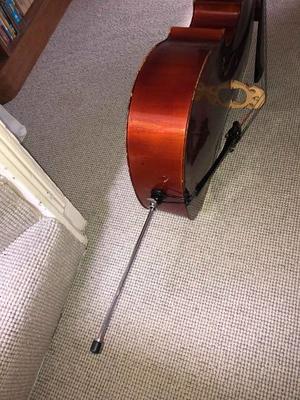 This advert was posted 338 days ago and may no longer be relevant.
Hello,
I am heading to University and as a result I am looking to sell my 4/4 full size cello, accompanied with a high quality bow and soft case which houses both. The cello is in excellent condition, it needs tuning but this can be easily done. I am looking to sell the cello, bow and case all together for £180.
If you have any questions, please do not hesitate to email me at loisrichardson98@gmail.com. 
Thanks!
Lois Richardson · Wed 11 Sep 2019, 14:05 · Link