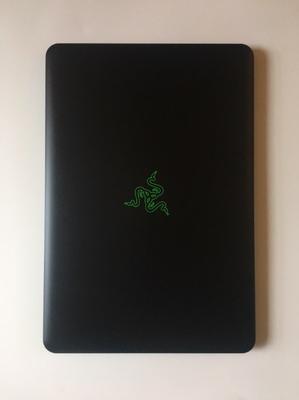 This advert was posted 443 days ago and may no longer be relevant.
Powerful Windows 10 gaming/video editing laptop in very good condition. 2 years old but rarely used for gaming or other heavy operations. Could be used to play any modern game.
Specs:
Model: Razer Blade 14" (2017)
CPU: Intel 7700HQ
GPU: NVIDIA GeForce GTX 1060
Memory: 16GB DDR4
Storage 256GB Samsung SSD
Display: 14" IPS
Operating System: Windows 10 Home 64 Bit
Would like £1000 due to near mint condition, available for collection or can be delivered if living in local area.
If interested or would like to ask further questions, please reply to this ad or email isabellebinnie98@gmail.com
Isabelle Binnie · Wed 29 May 2019, 14:04 · Link