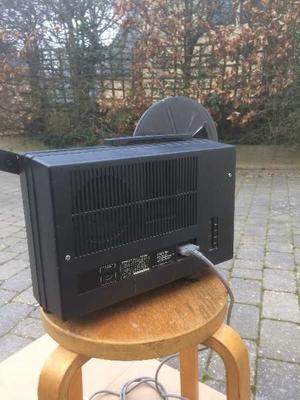 This advert was posted 384 days ago and may no longer be relevant.
The Chinon Sound 7000 Super 8 Cine Projector is a hi-spec film projector from the 70s or 80s.  Super 8 movies with glorious sound!
 It's a family hand-me-down and I don't really know much about it but if you're a Super 8 fan you'll know. 
It's hard to find out what these are worth but there's an identical one on eBay at the moment for £180. I'm open to offers.  Anyone give me fifty quid?
Do call or email if you're interested.
Simon Fenn 
 07828 076358
Simon Fenn · Mon 6 May 2019, 13:09 · Link