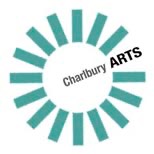 Martin Hubbard
The Language of Film
Memorial Hall 7.30
All welcome, non-members £5
One of Martin's particular interests concerns the relation between what we imagine and how we tell the stories we tell. Film is an extraordinarily artificial medium yet we easily read its language, barely noticing its grammar. 
In this talk he will to look closely at the components of film language and discuss how this resembles and differs from our private experience of imagining or dreaming. 
He will give us an introduction to film language with clips that we can all discuss. "If it is sometimes claimed that the pictures are better on radio, what sort of pictures might we be comparing?"
Martin lives in Spelsbury and has recently retired from teaching. He taught Art History and Cultural Theory at Falmouth University between 1998 and 2021. He lectured on several art degree courses including film, photography, fine art, theatre, and graphic design.