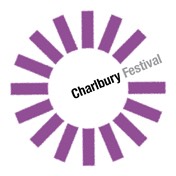 Printmaking and Music
Outside the Community Centre 2.00 - 4.00
Free admission
Steamroller Printmaking
Colin and Claire Bellamy will drive their steamroller from Witney to enable us to make giant linocut and monotype prints outside the Community Centre. Their Wallis and Steevens Road Roller was made in Basingstoke in 1929.
It worked in Catford, London for Wadhams, a local company.
Prints will include a giant linocut made by local artists and monotype prints made by Charlbury Primary School.
Music from D'Accord
Hot from their regular weekly spot at the popular local FarmED Cafe/Restaurant, 'D'Accord' is a three-piece instrumental acoustic band. They specialise in playing a mix of French musette waltzes, gypsy jazz standards and bossa nova tunes to create an exciting, yet relaxing, cafe ambience.
Led by Charlbury accordionist Jenny, the other band members are double bass player Geoff and guitarist Bob. They will be performing in front of the Community Centre. The band members say "We look forward to evoking a leisurely continental summer atmosphere - whatever the weather!"