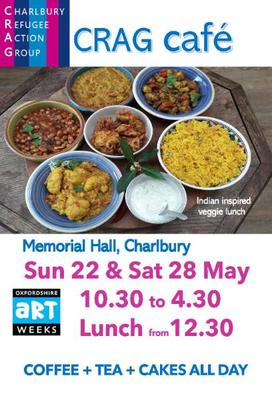 Come and have something to eat and drink whilst you're enjoying Artweeks in Charlbury. Everything will be homemade by CRAG's famous team of cooks and bakers!
Coffee and cake all day, and Indian-inspired veggie lunch from 12.30 onwards.
10.30 to 4.30 at The Memorial Hall. 
ALL PROCEEDS TO REFUGEE RELIEF.