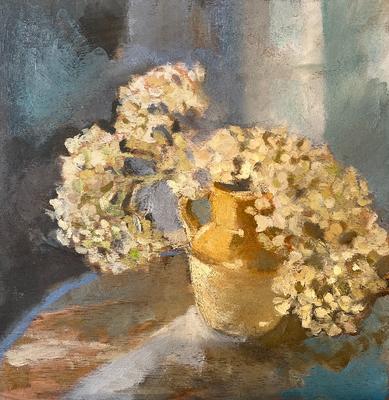 SCULPTURE-PAINTING-DRAWING- GICLEE PRINTS -GREETINGS CARDS 
RAILWAY STUDIOS, CHARLBURY OX73HH (next to train station)
MAY 21st-29th 11am-5pm (closed Monday and Thursday)- also open by appointment.
COFFEE AND CROISSANTS ON SUNDAY MORNING 
Come and celebrate 40 years of ARTWEEKS with us!
If you would like to see a selection of work in the exhibition the online catalogue is now on my website ; www.catherinebinnieartist.com 
If you would like an Artweeks catalogue or a Charlbury trail map, please pick one up from the black tin box under the pergola, outside the studio..thank you!
For more information, please email me: binniecatherine@gmail.com