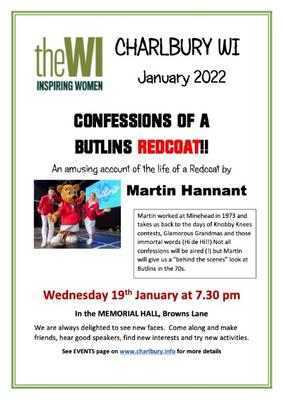 This event is in the past.
7.30pm in the Memorial Hall
"Confessions of a Butlins Redcoat"  Martin Hannant will be entertaining us as he talks about his life as a Red Coat in the 1970s.
The talk will begin just after 7.30pm and, after a short Q&A session when refreshments will be served, we will have our monthly housekeeping session.