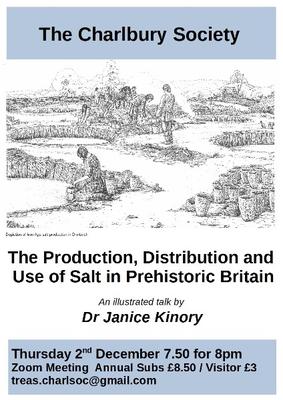 This event is in the past.
Dr Janice Kinory earned her DPhil in Archaeology at Oxford in 2011 and now works as an independent archaeologist. She has been a research associate at the HEIR Project, School of Archaeology, University of Oxford since 2014.
Although we don't think about salt much now, until the invention of refrigeration in the 19th century, having enough salt was often a matter of life and death. In this talk you will hear about the development of Britain's salt industry from the Neolithic period through the first two centuries of the Roman occupation, learn a bit about the various ways salt can be made and its chemistry, how this affects what people had to eat in the past, other ways salt may have been used, and its distribution.