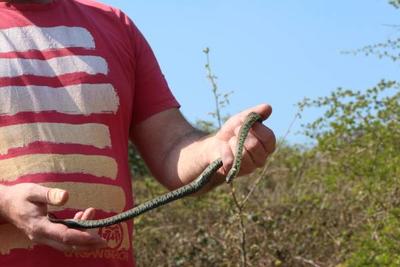 This event is in the past.
Due to popular demand the Wychwood Project is opening up more opportunities to learn about our native reptiles at Wigwell Nature Reserve in an interactive session with expert herpetologist, Neil Clennell! You'll learn about reptiles' preferred habitats, feeding habits, physiology, and conservation. Neil will also bring along some reptiles for you to get a closer look.
The event will take place on Saturday 12 June from 9.30am–11.30am. Find out more and book here: http://wychwood-project.mitingu.com/reptile-walk-with-expert-3
Please note that cancellations made less than 48 hours in advance are non-refundable.