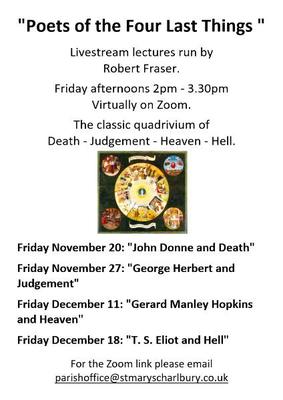 This event is in the past.
Zoom lectures run by Robert Fraser.
Friday afternoons 2pm - 3.30pm 
Friday November 20: "John Donne and Death"
Friday November 27: "George Herbert and Judgement"
Friday December 11: "Gerard Manley Hopkins and Heaven"
Friday December 18: "T. S. Eliot and Hell"
Please email parishoffice@stmaryscharlbury.co.uk to book a place and receive the Zoom link.