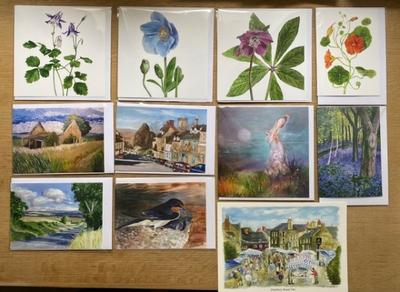 I was looking forward to welcoming you to my new Garden Studio during ARTWEEKS but in these strange times I can only show you a few of my artworks at a time in the windows of my cottage in Church Lane.  I will select different paintings to display each week throughout May.  However, you can see most of my work by clicking here.    
A NEW SELECTION OF GREETINGS CARDS HAS JUST ARRIVED and are available to buy outside my house in dry weather.  Proceeds to charity.
You can browse the work of all participating artists by going to the ARTWEEKS website.  Here you will also find some interesting themed trails and individual filmclips.
For enquires tel: 07779 779121, email