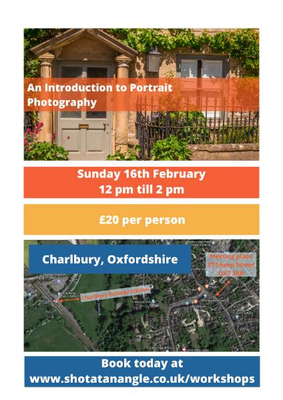 This event is in the past.
Here's your chance to learn from not just one photographer, but two!
William is teaming up with Tom Wood from Tom Wood Photography where they'll be sharing with you some simple ideas to create beautiful portraits on a walk around the beautiful village of Charlbury.
Nestled in the Evenlode valley, on the edge of the Cotswolds, we'll be utilizing the beauty of the town's many interesting buildings as a backdrop.
Tickets are £20 per person.
Book your place at the following link https://www.facebook.com/events/2205613199743378/