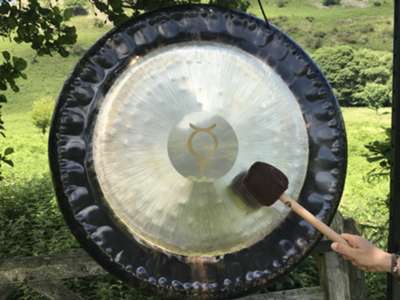 This event is in the past.
Sound Meditation Group Gong Bath on Friday 29 November.
Taking place in Charlbury Memorial Hall 7.30pm until 9pm. Booking essential, please use the link below or contact Carole on 0776 656 2400 or at carolelove.com
app.acuityscheduling.com/schedule.php?owner=12898005&appointmentType=8907353
Please make sure you bring your own comfortable yoga mat or comfortable base to lie on along with cushions, blanket and back support if necessary. If lying down is uncomfortable then sitting on a chair is perfectly fine. Some people do like to bring their own if comfort is an issue.
'Gong Baths' comprise of gongs generating waves of sound that intersperse with and bathe your entire body, re-aligning our cells and pressing the re-set button as it were! These powerful gongs are invaluable tools for stress reduction & personal transformation. Allow yourself to rediscover your true sense of self and re-connect to your own inner peace.