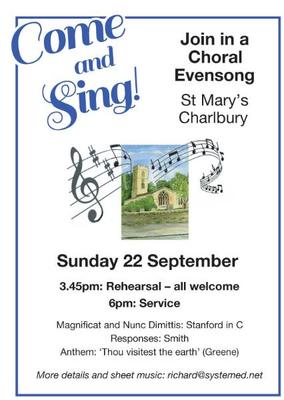 Do join with us to sing Choral Evensong at St Mary's Church.  
All are very welcome.  The rehearsal is at 3.45pm for a 6pm Service.
Music: Magnificat and Nunc Dimittis: Stanford in C, Responses: Smith, Anthem: 'Thou visitest the earth' (Greene)
More details and sheet music available from Richard: Richard@systemed.net.