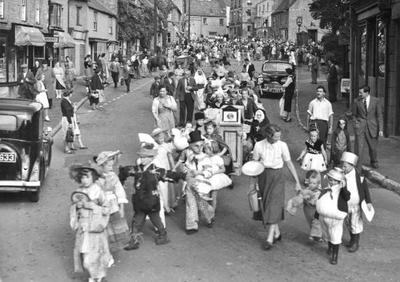 This event is in the past.
Plenty of time to visit your town museum:  on Saturday from 10.30 am to 5 pm, and on Sunday from 2.30 to 4.30 pm.  Admission £1, adults free.  Don't forget the extra exhibition in the Anne Downer Room next door from 1.30 to 5 pm on Saturday with special emphasis on Street Fairs old and new.
The photograph shows the first Street Fair in September 1955, held to raise funds towards the new War Memorial Hall which opened in 1956.