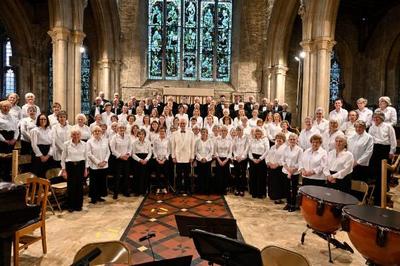 This event is in the past.
Burford School
Cheltenham Road
Burford OX18 4PL
Come and join us for a day singing under our inspirational musical director
Brian Kay.
Great Handel Choruses from Acis and Galatea, Israel in Egypt, Messiah, Judas
Maccabaeus, Solomon, Alexander's Feast and Zadok the Priest. The day will
also include Bob Chilcott's Singing By Numbers. Everyone is welcome
irrespective of singing ability or experience. Your music will be provided
on the day and is included in the ticket price.
Registration and coffee from 9.30am
Informal performance 4.30pm
£20 to sing, £5 for audience
For further details, to book online or download a booking form go to our
website at http://www.burfordsingers.org.uk/events/come-and-sing/