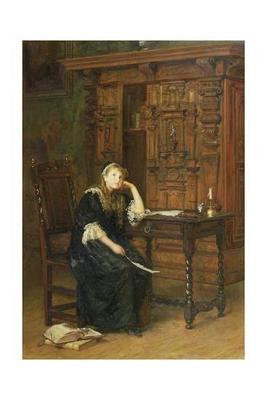 This event is in the past.
Charlbury Art Society
Memorial Hall, 7.30
A Poetry Sequence around the collection of Victorian Pictures in the Royal Holloway College Art Gallery
Emeritus Professor Robert Fraser, The Open University.
Shrouded in winter light, a frost-bitten painter breathes on his finger-tips to stir them into life. In a debtors' prison in London, two sisters whisper of shame, exclusion and disgrace. A dog barks at a press-gang. Bound for a cathedral city, some storm-tossed travellers bicker about the meaning of existence. 
Obliquely, sometimes surprisingly, this sequence of poems explores thirty-two of the pictures, including Edwin Long's The Babylonian Marriage Market (1875), donated by the philanthropist Thomas Holloway (1800-83), to the college he endowed in memory of his wife, Jane (1814-1875).
Robert Fraser has been writing poetry about paintings since his response to Camille Pissarro's Fox Hill in the Snow appeared in the National Poetry Competition anthology. 
His many books include biographies of two twentieth-century English poets, and he has taught at Royal Holloway and at the universities of Cambridge and Leeds. He is a Fellow of the Royal Society of Literature.
Non members welcome