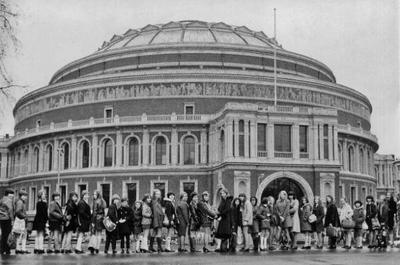 This event is in the past.
Opening hours:  Friday and Saturday 10.30  am - 12.30 pm, Sunday and Monday 2.30 - 4.30 pm.  
Admission:  Children free, adults £1.  
Wool, Wheat and Wagons;  The special exhibition on Charlbury's farms and farming people in the Wagon Room.  The five rooms are also packed with the town's history and a large archive of photographs.  
The photograph shows Spendlove School pupils on a trip to the Royal Albert Hall.