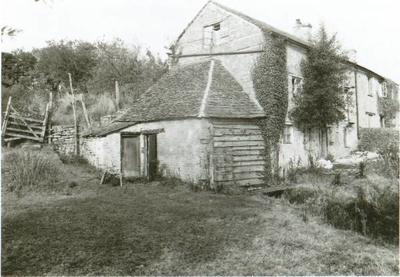 This event is in the past.
Opening Friday and Saturday 10.30 am to 12.30 pm 2.30 - 4.30 pm.  Also Sunday 2.30 to 4.30 pm.   Saturday morning only - our coffee morning in the Corner House, and Bric a Brac sale in the museum garden.
Adults £1, Children free.  
The exhibition features Wool, Wheat and Wagons, stories of Charlbury's farms and farmers, and the associated industries..  This photo shows Coldron Mill, Spelsbury in 1937.  The museum's wagon was found at Coldron Mill and donated to the museum in 1964 by Miss Elsie Corbett and Miss Susan Thomson of Spelsbury.  It is due to return to the museum's Wagon Room  later this summer after restoration.