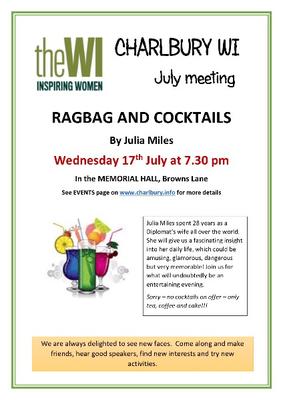 This event is in the past.
Memorial Hall, Charlbury at 7.30pm.
Our speaker for the evening is Julia Miles who will be giving a talk entitled 'Ragbag and Cocktails' - the life of a diplomat's wife.
Do come along and hear what promises to be an enlightening and amusing talk.
We are happy to welcome visitors to our meetings. After the talk, stay and chat over a cuppa and slice of delicious home-made cake.