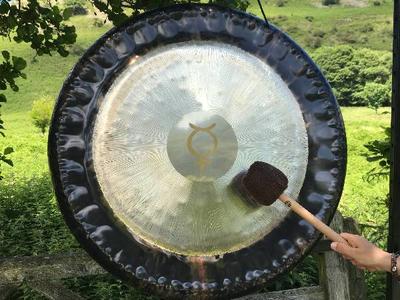 This event is in the past.
Restore Your Inner Self While Re-tuning Your Mind & Body
Sound healing is one of the oldest and most ancient forms of healing and dates back thousands of years. The sacred sound of the gongs produce frequencies that can help resolve emotional, physical or spiritual dissonance; helping us find balance and harmony.
During a Gong Bath the gongs generate waves of sound that intersperse with and bathe over our entire body – Re-aligning our cells and pressing the re-set button as it were!
Come along and allow yourself to rediscover your true sense of self and re-connect to your own inner peace.
Please wear warm comfortabe clothing and bring, blanket, pillow/s and something comfortable to lie on along with any back support required. It's important to be warm and comfortable throughout. Please do call me if you have any questions or prior concerns.
Memorial Hall - 7.30pm - 9pm (7.15pm arrival for prompt 7.30pm start)
Booking is essential - www.carolelove.com or call mb 0776 656 2400