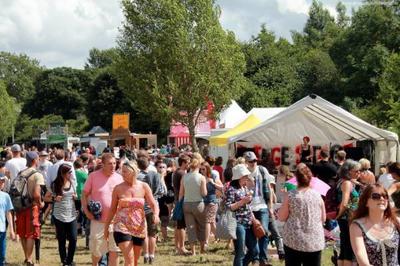 This event is in the past.
FREE family-friendly music festival with more than 40 acts playing across four stages, rock, indie, jazz, and folk on the main two stages and all sorts on the Fringe and Buskers stages!. 
This year's theme is pixies in homage to US rock band Pixies. 
Other varieties of fairy folk including elves, goblins and brownies will, of course, be welcome. 
Entrance is opposite Charlbury railway station. With limited festival parking at the station, it's recommended you walk to the festival, or take public transport. 
Like all festivals, festival goers cannot bring bottles and cans onto the site, but the bars and refreshment stalls sell drinks and food at very reasonable prices. Please leave dogs at home, only assistance dogs will be allowed in.
Saturday 20 July (12pm – 10pm) Sunday 21 July (11am-8pm)
For the latest festival info go to riversidefestival.charlbury.com