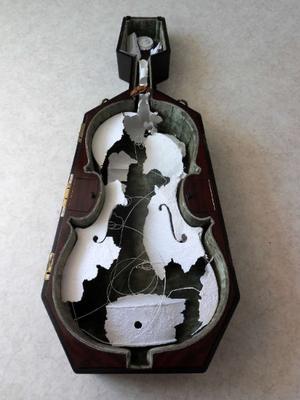 This event is in the past.
Sculpture in the Corner House and the Memorial Hall gardens 
Open daily 12.00 - 6.00         Free 
Sculptors have responded to the spaces around the Corner House and the Memorial Hall. 
Take a guide and follow the trail to discover all sorts of surprises. 
See how artists have used light, sound, stone, wood, glass, paper, steel, plaster and found objects in imaginative and challenging ways. 
The sculptors include: Jane Crane, Patricia Freeman, Anna Gillespie, Liz Judge, Isabel Knowland, Briony Lawson, George Lewis, Anthony Lloyd, Matthew Roman, Andrew Stevens, James Styring, Bridget Tennent, George Taylor, Janice Thwaites and Chris Wray.