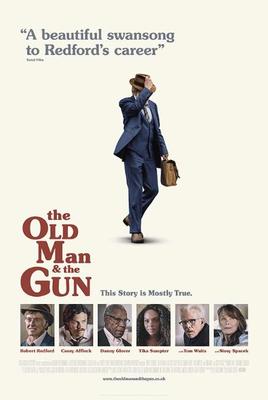 Memorial Hall, Charlbury at 7.30pm
Cert 12A / 1hr 33 mins
Tucker (Robert Redford) is a gentleman bank robber who carries out his crimes in a low-key manner, never resorting to violence or histrionics. Detective John Hunt (Casey Affleck) is on the scene when Tucker pulls his next bank job. But as he is unaware that a crime has been committed, he has his leg pulled ruthlessly by his colleagues. Stung into action by their barbs, Hunt becomes intrigued by Tucker's antics and resolves to track him down and bring him to justice.
Based on a true story, and widely reputed to be the last movie of Redford's illustrious career, The Old Man & the Gun is a warm and charming film. It features a masterful central performance by Redford and acts as a fitting swansong for the great Hollywood star.
Admission: Adults, £5 / U15s £3.
Doors and licensed bar from 6.45pm