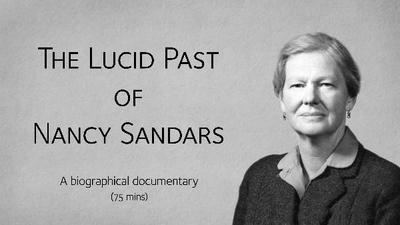 This event is in the past.
Charlbury Community Centre is proud to announce that we will be showing this new documentary about a fascinating  woman, who lived a long and interesting life in Little Tew. She was a celebrated archeologist and writer, a poet,  and she also played an important role in the war as a dispatch rider and then as part of the WRNS top secret 'Y Service', listening in to German wireless traffic and feeding the information to military intelligence at Bletchley Park.The film will be followed by a question and answer session with its makers Mike Tomlinson and Rebecca Huxley, who is Nancy's god-daughter and the narrator of the film. Please look at this website to find out more about Nancy Sandars and the film: http://www.nancysandars.org.uk/
Tickets are available from reception and cost £5 to include tea and cake. There will be limited availability, so please buy tickets in advance.