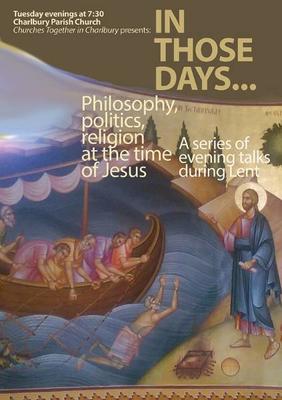 This event is in the past.
'In those days...' is a series of talks about the world at the start of the Christian Era and the ideas that influenced thinking at the time. They will be held on Tuesday evenings at 7.30pm in St Mary's Parish Church, Charlbury.
The third talk will be given by Dr Richard Ounsworth O.P. and is entitled 'The world is just a great big onion: Temple, land, earth and heaven in first century Judaism'. Father Richard teaches Biblical studies at Blackfriars,the Oxford home of the Dominican Friars, and at Oxford University.
Everyone is welcome. Doors open 7pm. There is no charge but donations towards expenses will be gratefully received.
Organised by Churches Together in Charlbury