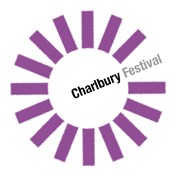 This event is in the past.
The Memorial Hall 7.00 to see the exhibition, curtain up 8.00
Tickets £10.00 now on sale at Charlbury Deli & Cafe (cash only)  
or 01993 891217; 07795 441986; andrew.tacon@outlook.com  
Doors open 7.00 to see the exhibition and enjoy a drink from the bar
Shadow of the Desert - What happened to Lawrence after Arabia?
Written by David Lines
Directed by Becki Sherlaw-Johnson
T. E. Lawrence achieved international celebrity almost as soon as he returned from the desert. Thanks to his work attempting to create an independent Arab state he also created enemies in the establishment. But haunted by his experiences in the desert, and considering Lawrence of Arabia to be a failure, Lawrence sought to escape the icon he had become.
With the threat of another war growing; media harassment, politics, government agents, doomed relationships and a man who cannot escape his past, contribute to a powerful play about personal freedom.
David Lines' critically acclaimed radio play will be performed as if for a live recording and there will be an exhibition about Lawrence's life in the bar.
'A crunchy, rolling, crisp and exciting play.'