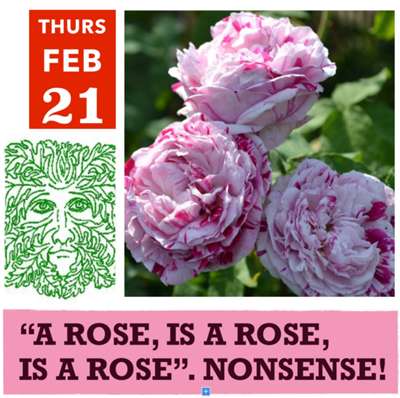 This event is in the past.
Let's revive an interest in our roses.
Most of us have at least one rose somewhere in our garden.
Rose expert, Andrew Hornung, will talk about how garden roses have changed over the years.
He will look at the breakthroughs in the history of rose breeding and the influence of technology and commerce on it. He will focus on the way social institutions influence rose breeding from state aid to plant patents, and how rose growers shape the market and shift production to countries where labour is cheap and horticulture unregulated. 
He will celebrate the variety and enchantment of roses but ask what factors other than the beauty of the bloom determine breeders' choices. The huge range of rose varieties allows us to choose the right rose for the right spot. How do we do that?
Andrew lives in Church Enstone and has written widely, chiefly on horticulture in Italy where he lived for many years. He is the author of the only history of Italian rose breeding and is interested primarily in the social history of horticulture.
Charlbury Memorial Hall
Doors 7.30, talk starts at 8pm.
Free to members, visitors welcome £3. Light refreshments included.
membership@charlburygardensociety.org
www.charlbury.info/community/30