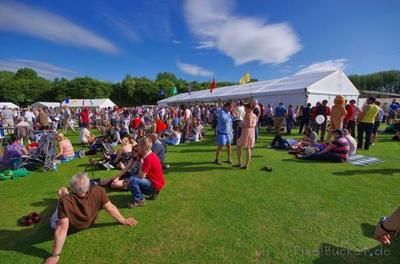 This event is in the past.
The 2019 Charlbury Beer Festival will take place at Charlbury Cricket Club, just three minutes' walk from Charlbury station.
Please come along for a packed programme of live music and other entertainment, a wide variety of good food (including vegan options), children's activities, and 50 real ales, as well as ciders, perries, fine wine and good quality soft drinks, the World Open Singles Aunt Sally Championship, and the Culture Club tent with a range of talks and discussions, as well as a repeat appearance by the Choirs of Charlbury Primary School. All proceeds go directly to good causes, both locally and in the developing world.
As always, we are grateful to our generous sponsors, and we would be delighted to hear from anyone interested in sponsoring a barrel to mark a special event such as a wedding, birthday or anniversary.