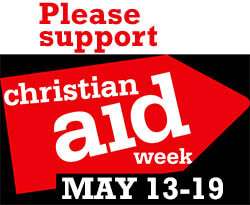 This event is in the past.
The house to house collection taking place in Charlbury and across the UK will be raising money to support poor and marginalised people in 37 countries world wide. Christian Aid helps people whatever their beliefs, sexuality, gender or ethnicity to lift themselves out of poverty. The aim is that no-one should go without food,shelter, security or any of the other basic human needs.
The theme this year is 'Together we're stronger'. A service on this theme will be held in St Mary's parish church on Sunday 13 May at 9.45am to which everyone is welcome.