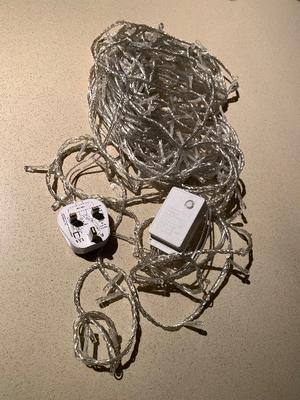 1) Salter mechanical weighing scales - displays pounds and kilos. If anyone is after a quick fix, this could be it – I'm fairly sure they underweigh by about a kilo! But they are consistent and can be manually calibrated to take account of that. 
2) bright white (as opposed to warm white) Xmas/fairy lights. 8 different settings. Mains powered and in good working order. Not sure of the length, but long. 
Both items free to collect. 
Helen Holwill · Sun 15 Jan, 17:16 · Link