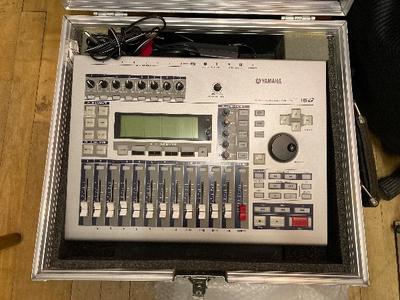 Does anyone out there want a classic bit of home recording kit from the mid-2000s? I stopped using my AW16 when I moved to an iPad and GarageBand but as far as I know it still works fine; it's been stored in a robust flight case in a dry space since being taken out of use.
The flight case is not included but available separately, dimensions in millimetres 500 x 450 x 200.
I really need to get rid of all my old studio gear, so I'm open to offers! Email through the website if you are interested.
Ian Phillips · Thu 12 Jan, 12:20 · Link