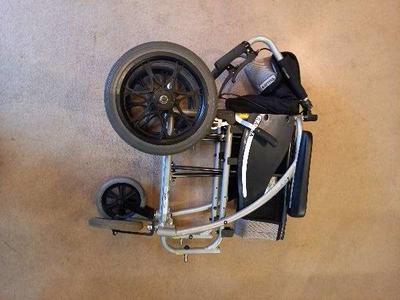 KARMA [one of the top brands] S-Ergo-115
Lightweight, foldable and compact.  Hardly used, in virtually mint condition with all accessories.  It is an 'attendant propelled' version with 14" rear wheels and 40" wide seat [would not suit the very widest rear!].  Foot rests are swing away and detachable if desired, allowing for easy transfer.
New price is £399 - £499 inc. VAT, depending on discount! £175 ono.
Anna Cherry · Tue 10 Jan, 11:52 · Link